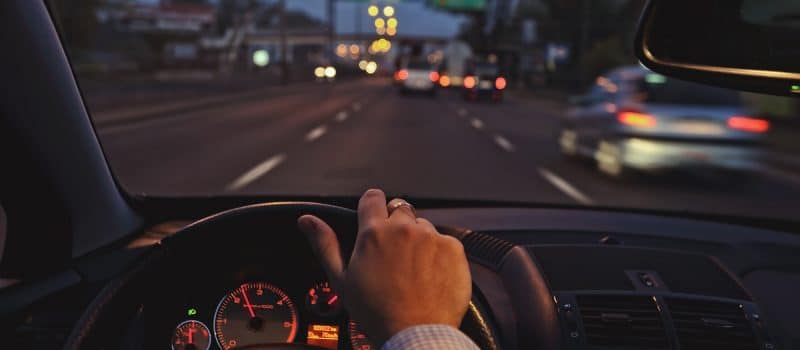 Keeping the Holidays Safe: Just Say No to Drinking and Driving
By Dean I. Weitzman, Esq. on November 23rd, 2016
As Americans across the nation prepare to travel to celebrate the Thanksgiving holiday with friends and loved ones this week, we here at MyPhillyLawyer offer our annual reminder about not mixing drinking and driving, especially during the winter holidays from now until the end of the year.
Drinking and driving never mix, but that message is even more important during the holidays when we are reminded over and over again to enjoy ourselves, but to drink responsibly. It's the time of year when we are inundated with public service messages about the dangers of drinking and driving, and when we see an uptick in the number of holiday sobriety checks on area roads.
According to the latest statistics from the Pennsylvania Department of Transportation, (PennDOT), there were 4,029 vehicle crashes during the 2015 Thanksgiving holiday on roads in the Commonwealth, including 45 fatalities, from the weekend before Thanksgiving through the weekend after the holiday. During the Christmas and New Year's travel periods in 2015, including the weekend before Christmas, New Year's and the weekend after, there were 4,985 vehicle crashes in the state, including 46 fatalities.
Of those crashes during the Thanksgiving, Christmas and New Year's holidays in 2015, 1,209 of the statewide crashes involved a driver impaired by drugs or alcohol, with 38 fatalities in those crashes, according to PennDOT. In that same period, there were 1,076 crashes with unbuckled occupants, with 48 fatalities in those crashes.
Just in time for the upcoming holiday activities, PennDOT, the Pennsylvania State Police and the Pennsylvania Liquor Control Board recently kicked off their annual "Operation Safe Holiday" campaign to encourage safe driving through the holiday season. This year the organizations also announced that they will provide free children's car seat checks through Nov. 27 as part of the holiday travel safety program.
Also again being offered is the SaferRide app, which lets users call a taxi or other contact for a ride using their mobile phones if they have been drinking and need a way to get home safely.
The free SaferRide app can be downloaded from Google Play or the iTunes Store for Android and Apple iOS devices, and gives users three options – to review and call taxi services available in the area, to call a contact who is entered into the app in advance, and to view a map of the user's location. The SaferRide app was developed by the U.S. Department of Transportation and National Highway Traffic Safety Administration to helps individuals get a safe ride home after drinking.
"Part of PennDOT's mission is to educate the public on safety concerns and encourage them to do the right thing to protect themselves and their families," PennDOT Secretary Leslie S. Richards said in a statement. "This holiday season we'll work with law enforcement to urge travelers to always buckle up and never drive impaired by drugs or alcohol."
During enforcement operations, law enforcement will conduct seat belt and impaired driving enforcement simultaneously because unbelted and impaired driving crashes are shown to be significant contributors to traffic injuries and deaths, especially during nighttime hours.
During "Operation Safe Holiday," law enforcement agencies across the state will focus on nighttime seat-belt use and finding and stopping impaired drivers. Police will conduct sobriety checkpoints, roving patrols and regular traffic safety patrols through the New Year's holiday to crack down on drivers impaired by drugs or alcohol.
Drivers are encouraged to have a "designated driver" who doesn't consume alcohol and can drive the rest of their party home after a social gathering, or to take a taxi and leave the driving to a sober and professional vehicle operator.
The "Operation Safe Holiday" program and SaferRide app are a good start by our state agencies to increase awareness of the dangers of drinking and driving, but ultimately we all are responsible, starting with each of us individually, to choose not to consume alcoholic beverages and then hop into our vehicles and drive when our driving skills are impaired.
Bartenders, waiters, waitresses and restaurant and club owners are also responsible to ensure that none of their customers drinks so much that they are visibly intoxicated and a danger to others on the roads.
In addition, we are all stewards of this responsibility if we hold parties and serve alcohol, or if we attend parties where alcohol is being served.  You can be sued and held responsible for damages if someone is at your gala, drinks too much, drives away and is involved in a vehicle accident. You have to know to say no to your friends and loved ones if they party too much.  If someone is visibly intoxicated, don't let them drive away on their own.  Get them in a taxicab or find them a ride with someone who has not been drinking. Let them sleep in your spare room. Do whatever it takes to prevent a tragedy.
Think of it this way — if your teen-aged son or daughter is out driving this holiday season, would you rather not allow drunk drivers to be out there on the streets with them, sharing the roads and plowing into them? That's one reason why we all have to be vigilant for each other.  It doesn't always happen to other families.  Such tragedies have perhaps happened to someone in your family, or a friend's family. No more.
Don't drink and drive.  Don't become one of the statistics.  Don't hurt or kill someone else or someone you love by driving drunk and getting into a serious accident.
Have a great time this holiday season, but let's be responsible and careful out there.
So have a Happy Thanksgiving, a Merry Christmas, a Happy Hanukkah, a Happy Kwanzaa and a Happy New Year, from all of the attorneys and staff members at MyPhillyLawyer.
And remember, we here at MyPhillyLawyer stand ready to assist you with your legal case if you or a loved one is ever seriously injured in any kind of accident anywhere in the United States. We pledge to make sure that you and your family get the compassionate, dogged and experienced legal representation that you deserve and expect from a professional legal team which works hard to uncover every fact to bolster your case and maximize your damage award.
Call MyPhillyLawyer at 215-227-2727 or toll-free at 1-(866) 352-4572 anytime and our experienced, aggressive team of attorneys and support staff will be there for you and your family every step of the way as we manage your case through the legal system.
When Winning Matters Most, Call MyPhillyLawyer.