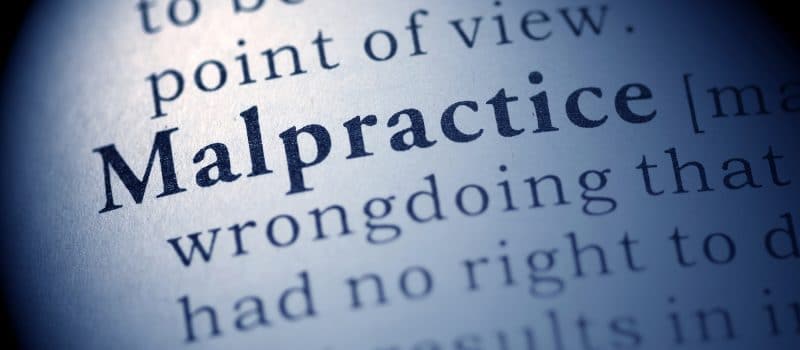 $12.7M Verdict to Pa. Woman in in Tonsillectomy Malpractice Case
By Dean I. Weitzman, Esq. on December 3rd, 2016
A 33-year-old woman has been awarded $12.7 million in damages by a Montgomery County, Pa., jury after she suffered brain damage following tonsillectomy surgery when her breathing tube was allegedly removed too soon.
The woman, Sherrell Clayton, who previously worked as a special education teacher, underwent the 14-minute surgery at Main Line Hospital and was "inappropriately oriented and unresponsive" to questions after the procedure, according to a Nov. 3 story by The Legal Intelligencer.
After the tonsillectomy, Clayton's oxygen levels were allegedly not monitored for 16 minutes by her attending surgeon, anesthesiologist and nurse anesthetist, according to a pretrial memorandum from her attorney, the story reported. The medical staff "didn't perform the appropriate tests to determine whether the anesthesia had worn off to the point where it was safe to remove Clayton's breathing tube," the story states. Clayton also suffered "abnormal, seizure-like movements" following the incident, the article said.
Clayton was taken to a post-op critical care unit following the surgery, where tests "showed her oxygen level was 81 percent, which, according to the pretrial memo, is 'dangerously low,'" the story reported.
Later she was sent for rehab to Magee Rehabilitation for treatment of anoxic brain injury, according to an admission form.
The plaintiff filed a medical malpractice lawsuit following her injury against surgeon B. Davison Smith Jr., anesthesiologist Joseph V. Somers, nurse Lori Chambers, Main Line Hospital and United Anesthesia Services, the story states.
In its Oct. 27 verdict, the 12-person jury found that the surgeon, Smith, was not liable for Clayton's injuries, the story reported. Somers, the anesthesiologist, was found to be 70 percent liable in the case, while Chambers was found to be 30 percent liable. Both Somers and Chambers are employees of United Anesthesia Services and are ostensible agents of Lankenau Hospital, which owns Main Line Hospital, the story continued.
Clayton was left with "short-term cognitive injuries after the surgery that have since healed" but also suffers from a severe foot drag, right leg weakness, decreased function in her right arm and issues with balance, her attorney told the Intelligencer.
While "aggressive rehab has returned her cognitive function and allowed her to walk on her own, she still has significant difficulty with walking and other everyday activities," the story reported. "She can't drive and has to take three buses to get to work, where she now serves as an aide instead of overseeing the classroom like she once did," her attorney said. She could not get her old job back due to her injuries. She now "relies on her 70-year-old mother and brother to help her with daily activities and caring for her teenage daughter," the report continued.
About $5.85 million of the $12.7 million verdict is for past and future lost earnings and past and future noneconomic damages, the story reported, while the remainder is for her life care plan through 2057.
The case was heard before Montgomery County Court of Common Pleas Judge Richard Haaz. The date of Clayton's surgery and injury was not detailed in the original story.
These kinds of cases are a somber reminder that patients and their families must be vigilant about the medical care they receive so they know what is being done for a patient's care every step of the way. But at the same time, patients and families aren't doctors and they can't know every question to ask.
That's where skilled, expert, compassionate and thorough legal representation is needed by patients and their families who have been harmed by medical malpractice and errors or omissions during their treatment. These kinds of cases happen on a regular basis, but they can be fought by legal teams that are prepared to battle for their clients' rights all along the way to a fair settlement or to a just verdict.
We here at MyPhillyLawyer stand ready to assist you with your legal case if you or a loved one is ever seriously injured in a similar medical malpractice, birth injury or related case anywhere in the United States. We represent the families of victims who die in such tragedies as well, to ensure that their families receive every penny of damages that they are eligible to receive.
Call MyPhillyLawyer at 215-227-2727 or toll-free at 1-(866) 352-4572 anytime and our experienced, compassionate, aggressive team of attorneys and support staff will be there for you and your family every step of the way as we manage your case through the legal system.
When Winning Matters Most, Call MyPhillyLawyer.