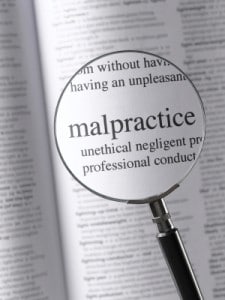 $19.3M Settlement Awarded in Pa. Birth Malpractice Case
By Dean I Weitzman, Esq. on January 13th, 2017
A Pennsylvania woman and her family will receive a $19.3 million settlement after her newborn daughter suffered brain damage and other injuries after her caesarean section procedure was allegedly delayed in December 2012 after the patient arrived at a hospital.
The plaintiff, Marissa Vaccaro, arrived at Moses Taylor Hospital in December 2012 and was showing "signs of a potentially life-threatening placental abruption," according to a Jan. 5 story by The Legal Intelligencer. She was seen by a doctor, Raymond C. DeCesare, who diagnosed that she had to undergo an immediate C-section, but the procedure was delayed for 84 minutes so she could get an ultrasound the doctor had also ordered, the story reported.
The C-section was needed quickly to "prevent a hypoxic brain injury to the fetus," the story reported, and the plaintiffs argued that the doctor "should have simply diagnosed the placental abruption clinically," rather than waited for the ultrasound.
Vaccaro's daughter, Emma Vaccaro, was then born in a "profoundly hypoxic" state and did not have a detectable heart rate for 12 minutes, "leaving her with brain injury, visual impairment, seizure disorder and renal failure," the story reported, based on court records. In addition, Marissa Vaccaro alleged in her lawsuit that she "sustained injuries from excessive blood loss and internal bleeding, and suffers from depression" due to her daughter's birth experience.
In her lawsuit, Vaccaro claimed negligence by the doctor, vicarious liability claims against the hospital, a corporate negligence claim against the hospital and a claim for negligent infliction of emotional distress, the story reported.
The $19.3 million settlement in the case was approved by Judge Terrence R. Nealon of the Lackawanna County Court of Common Pleas, the story reported. Moses Taylor Hospital is owned by Scranton Quincy Hospital Co.
These kinds of cases are a somber reminder that patients and their families must be vigilant about the medical care they receive so they know what is being done for a patient's care every step of the way. But at the same time, patients and families aren't doctors and they can't know every question to ask.
That's where skilled, expert, compassionate and thorough legal representation is needed by patients and their families who have been harmed by medical malpractice and errors or omissions during their treatment. These kinds of cases happen on a regular basis, but they can be fought by legal teams that are prepared to battle for their clients' rights all along the way to a fair settlement or to a just verdict.
We here at MyPhillyLawyer stand ready to assist you with your legal case if you or a loved one is ever seriously injured in a similar medical malpractice, birth injury or related case anywhere in the United States. We represent the families of victims who die in such tragedies as well, to ensure that their families receive every penny of damages that they are eligible to receive.
Call MyPhillyLawyer at 215-227-2727 or toll-free at 1-(866) 352-4572 anytime and our experienced, compassionate, aggressive team of attorneys and support staff will be there for you and your family every step of the way as we manage your case through the legal system.
When Winning Matters Most, Call MyPhillyLawyer.