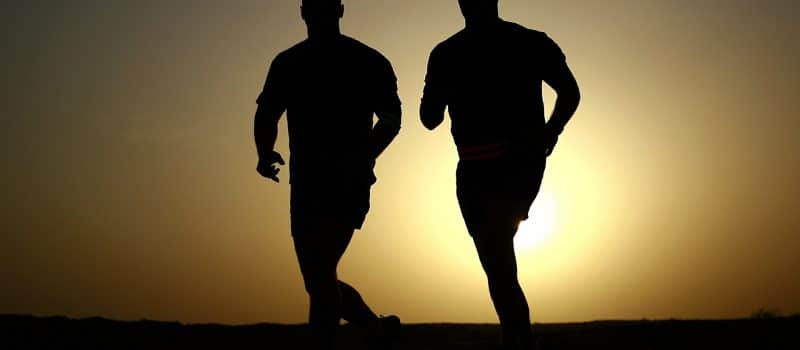 Lawyer Helps Seriously Injured Pedestrian Involved in a Car Accident While Running
By Dean I. Weitzman, Esq. on November 29th, 2018
A Michigan family has reached a $4.5 million settlement with a high school track coach who allegedly told their son and another track team member to cross a road against a pedestrian signal in September 2011 during a team practice.
The family's son, Kersch Ray, who was a freshman at Chelsea High School when the incident occurred, was severely injured when he was struck by a car as he crossed Freer Road at Old U.S. 12 on Sept. 2, 2011, according to a Nov. 16 story by Michigan Live. The boy was in a coma for 10 days following the car crash and was hospitalized for two months with a traumatic brain injury, two broken legs and other injuries from the impact.
Ray's parents, Michael and Jacqueline Ray, accepted a $4.5 million settlement in connection with their lawsuit against Chelsea High School cross country coach Eric Swager, who allegedly told the team to cross the road against the traffic light, the story reported. The family alleged in a lawsuit filed in 2012 that Swager and the driver of the car that struck the boy were responsible for the incident.
Kersch Ray, who is now 20 years old and is permanently disabled due to the injuries he received, requires constant supervision and ongoing medical treatment, according to the story. The boy, who was in the back of the group as it was crossing the road, was hit by a vehicle driven by Scott Platt, the story reported. One other student was struck but suffered only minor injuries. Platt was later dismissed as a defendant in the case.
Swager initially had the case dismissed by arguing that his actions were protected by government immunity, but that ruling was later overturned and the case was sent back for trial.
Despite his massive injuries, the injured runner returned to school and earned a certificate of completion in 2016 after five years of high school. Kersch Ray has had to relearn how to speak, read, write, walk and complete basic tasks due to his brain injury, the paper reported.
Legal cases like this one occur around the nation every day and are examples of similar kinds of car crash cases that MyPhillyLawyer attorneys regularly work on tirelessly for our own clients. Often, we are not able to discuss the cases we are actively working on due to confidentiality requirements, so we discuss other relevant cases in the news such as this one to illustrate the legal situations people find themselves in every day.
When you need a car crash injury attorney, we here at MyPhillyLawyer stand ready to assist you with your legal case if you or a loved one is ever seriously injured in any kind of fall, workplace injury, wrongful death or car accident in Philadelphia, Pennsylvania, or anywhere in the United States. We pledge to make sure that you and your family get the compassionate, dogged and experienced legal representation that you deserve and expect from a professional legal team which works hard to uncover every fact to bolster your case and maximize your damage award.
We represent the families of victims who die in such tragedies as well, to ensure that their families receive every penny of damages that they are eligible to receive.
Talk to a Philadelphia car crash attorney at MyPhillyLawyer by calling 215-914-5471 or toll-free at 1-(866) 352-4572 anytime and our experienced, compassionate, aggressive team of attorneys and support staff will be there for you and your family every step of the way as we manage your case through the legal system.
When Winning Matters Most, Call MyPhillyLawyer.
Listen to Court Radio every Sunday at 7 a.m. with me, attorney Dean Weitzman of MyPhillyLawyer, on Philadelphia's Old School 100.3 WRNB, Boom 103.9 or on Praise 107.9 WPPZ FM. Listen to Court Radio online or on the radio every week for the latest on legal topics and to get answers to your legal questions. In addition to addressing the topical issues of the day, we'll answer caller questions on a wide range of legal issues.