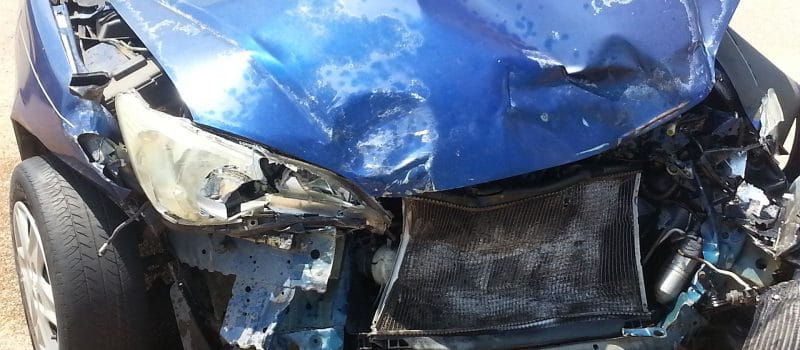 Car Accident Lawyer Reaches $3.75M Settlement for Family of Woman Killed When Her Car Was Struck by a Concrete Truck
By Dean I. Weitzman, Esq. on October 1st, 2019
The family of a 56-year-old Kentucky woman who was killed in February of 2017 when her car was struck by a concrete truck near a construction site has reached a $3.75 million settlement with the company that owns the truck.
The victim, Dale Leonard, was driving her near Versailles Road in Lexington, Kentucky, on Feb. 28, 2017 when a concrete mixer truck was waved around traffic at a work site near the Blue Grass Airport and struck the left side of her car, according to a Sept. 23 story by the Lexington Herald-Leader newspaper.
The truck, which was owned by the Harrod Concrete & Stone Co., was trying to turn left from Versailles Road into a temporary airport construction entrance when the crash occurred, according to a police report. The road was wet from a steady rain and the driver of the cement truck said he'd been waved on to the road by drivers who were using three adjacent lanes of Versailles Road, the story reported.
The mixer truck driver, Bruce Grimes, said he did not see Leonard's car before the crash. She was taken to a hospital for treatment of serious injuries to her head and body, but later died from her injuries, according to the story.
Her husband, Bill Leonard, sued Harrod Concrete and Stone Co., Grimes, Harrod Transport Co. and Jimmy Bryant, another Harrod employee, in May of 2017, alleging that the company acted negligently and caused the wrongful death of his wife. The lawsuit accused the company and its drivers of failing to comply with a traffic plan put in place by the airport's board for the construction of a runway expansion, the story reported.
"The temporary entrance was meant to be for right turns only, but Grimes said in a deposition that he hadn't been told of the restriction prior to the crash," according to the story. One of the drivers that Grimes said waved him on was Bryant, who was driving a Harrod Transport Co. dump truck.
Dale Leonard had the right of way and was not traveling at excessive speed when the crash occurred, according to a police report about the crash.
Legal cases like this one occur around the nation every day and are examples of similar kinds of car crash cases that MyPhillyLawyer attorneys regularly work on tirelessly for our own clients. Often, we are not able to discuss the cases we are actively working on due to confidentiality requirements, so we discuss other relevant cases in the news such as this one to illustrate the legal situations people find themselves in every day.
When you need a car accident injury attorney, we here at MyPhillyLawyer stand ready to assist you with your legal case if you or a loved one is ever seriously injured in any kind of vehicle crash, slip and fall, workplace injury or wrongful death in Philadelphia or anywhere in the United States. We pledge to make sure that you and your family get the compassionate, dogged and experienced legal representation that you deserve and expect from a professional legal team which works hard to uncover every fact to bolster your case and maximize your damage award.
We represent the families of victims who die in such tragedies as well, to ensure that their families receive every penny of damages that they are eligible to receive.
Talk to a Philadelphia car crash attorney at MyPhillyLawyerby calling 215-914-5471 or toll-free at 1-866-907-2231 anytime and our experienced, compassionate, aggressive team of attorneys and support staff will be there for you and your family every step of the way as we manage your case through the legal system.
When Winning Matters Most, Call MyPhillyLawyer.
Listen to Court Radio every Sunday at 7 a.m. with me, attorney Dean Weitzman of MyPhillyLawyer, on Philadelphia's Old School 100.3 WRNB, Boom 103.9 or on Classix 107.9 WPPZ FM. Listen to Court Radio online or on the radio every week for the latest on legal topics and to get answers to your legal questions. In addition to addressing the topical issues of the day, we'll answer caller questions on a wide range of legal issues.