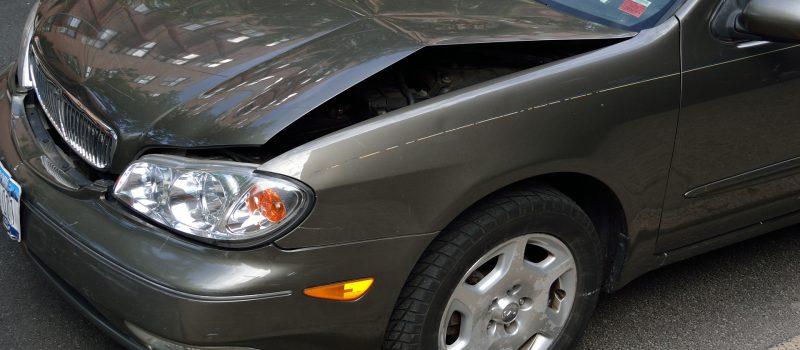 Car Crash Attorney Reaches $400,000 Settlement for Couple Seriously Injured in Collision at a Dangerous Intersection in New York State
By Dean I. Weitzman, Esq. on October 4th, 2019
A New York State couple who were badly hurt in 2014 in a two-car crash at an intersection that was known for being dangerous have received a $400,000 settlement in connection with the case.
Donna Wells of Gouverneur, N.Y., was driving a 2011 Nissan Murano SUV west on County Route 14 in St. Lawrence County when the vehicle was struck at 4:30 p.m. on March 29, 2014, by a 2014 Dodge minivan being driven by Matthew D. Bell of Waddington, N.Y., according to a Sept. 10 story by NNY360.
Mrs. Wells, who was 62 at the time of the crash, was driving in the Murano with her husband, James in the front passenger seat. Bell, who was 23 at the time of the crash, was driving south on County Route 31 when his vehicle struck the Wells' SUV. The couple's lawsuit alleged that Bell had failed to yield at the stop sign, causing the crash.
The couple's lawsuit alleged that the county "failed to have proper signage warning drivers of the unusual angle of the intersection and also failed to remove trees and shrubs that obstructed the sight line approaching the intersection."
The suit also alleged that St. Lawrence County's government "was aware of numerous accidents at the intersection and failed to install a four-way traffic signal."
The collision left Mrs. Wells with serious injuries that have left her permanently disabled, the lawsuit continued. She suffered a fractured humerus that has dramatically reduced the use of her left arm from the shoulder down, as well as an infection which came following the long-term use of antibiotics, the suit alleged. Mrs. Wells also suffered a left brachial plexus injury, a right tibial plateau fracture, a non-displaced sternal fracture, a glenoid fracture, a displaced superior scapular fracture, blood loss, anemia and atrial fibrillation following the crash. She underwent multiple surgeries and had extended stays in hospitals and rehabilitation facilities, the story continued.
Mr. Wells suffered fractured ribs, low back pain and leg pain due to the crash, according to the story.
The intersection, which had been the subject of 10 written and oral complaints from the public and town officials for two years prior to the accident, had two signs at the time of the crash advising drivers that they were approaching a stop sign. Those original signs have since been replaced with larger stop signs at the intersection, increasing the size from 3 to 4 feet.
"Despite concerns raised about the intersection, engineering studies weren't conducted by the county that could have led to improved safety measures," the couple's lawsuit alleged.
The county legislators voted 12-3 to pay $300,000 from the county's self-insured liability and casualty reserve account toward the settlement to the Wells family, with the other $100,000 coming from Bell's insurance company.
Legal cases like this one occur around the nation every day and are examples of similar kinds of truck and car crash cases that MyPhillyLawyer attorneys regularly work on tirelessly for our own clients. Often, we are not able to discuss the cases we are actively working on due to confidentiality requirements, so we discuss other relevant cases in the news such as this one to illustrate the legal situations people find themselves in every day.
When you need a truck or car accident injury attorney, we here at MyPhillyLawyer stand ready to assist you with your legal case if you or a loved one is ever seriously injured in any kind of car crash, slip and fall, pedestrian injury, workplace injury or wrongful death in Philadelphia or anywhere in the United States. We pledge to make sure that you and your family get the compassionate, dogged and experienced legal representation that you deserve and expect from a professional legal team which works hard to uncover every fact to bolster your case and maximize your damage award.
We represent the families of victims who die in such tragedies as well, to ensure that their families receive every penny of damages that they are eligible to receive.
Talk to a Philadelphia car crash attorney at MyPhillyLawyer by calling 215-914-5471 or toll-free at 1-866-907-2231 anytime and our experienced, compassionate, aggressive team of attorneys and support staff will be there for you and your family every step of the way as we manage your case through the legal system.
When Winning Matters Most, Call MyPhillyLawyer.
Listen to Court Radio every Sunday at 7 a.m. with me, attorney Dean Weitzman of MyPhillyLawyer, on Philadelphia's Old School 100.3 WRNB, Boom 103.9 or on Classix 107.9 WPPZ FM. Listen to Court Radio online or on the radio every week for the latest on legal topics and to get answers to your legal questions. In addition to addressing the topical issues of the day, we'll answer caller questions on a wide range of legal issues.