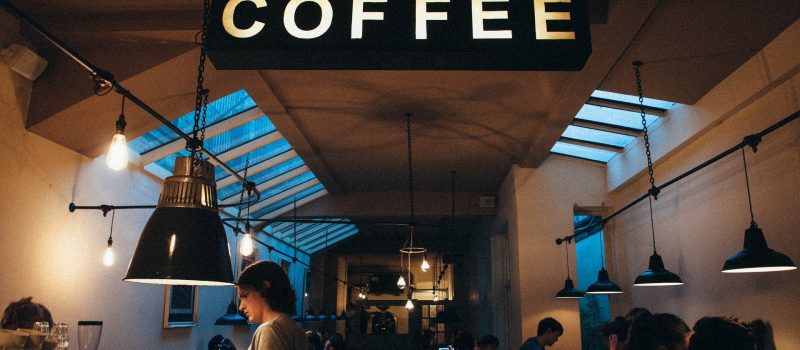 Pennsylvania Lawmakers Propose Several Bills Intended to Help Philadelphia Business Owners Obtain Benefits through Business Interruption Claims
By Dean I Weitzman, Esq. on June 26th, 2020
The COVID-19 pandemic, as well as the state and local government's efforts to combat the rapid spread of the virus, has resulted in many Philadelphia businesses suddenly finding that their income stream has completely shut off. Governor Wolf declared a state of emergency on march 6, 2020, and less than two week later he signed an executive order closing schools, many government offices and all non-essential businesses. While some businesses have been able to slowly reopen, Philadelphia businesses will likely be the last to open without restrictions. Thus, at least in the short term, many Philly businesses will continue to suffer.
Many Philadelphia businesses purchased business interruption insurance to protect them from this very situation. When applicable, business interruption insurance provides coverage that replaces a business' lost income in the event of a disaster. All types of disasters can be considered a qualifying event, including wind damage, hail damage and fire damage. In these instances, A business owner can file a claim with their insurance carrier, seeking to recover the income that they would have earned had the business remained open. Business interruption insurance can also cover certain business expenses such as employee wages, taxes, installment loan payments, as well as the cost of temporarily relocating a business. Typically, business interruption insurance is not sold as a separate policy, but is included in a comprehensive business insurance policy or as a rider on an existing policy.
The unfortunate reality for many Philly-based businesses is that insurance companies have almost uniformly denied this coverage as it pertains to any COVID-19-related losses. Insurance companies base their denials on the fact that, despite the seriousness of the COVID-19 pandemic, the virus (as well as the government's response to it) do not cause any physical damage to the property. According to the policy language contained in most business insurance policies, business interruption insurance kicks in when there is some type of physical damage to the business structures that prevent the business from operating. Thus, insurance companies are taking the position that, because the novel coronavirus does not cause "physical damage" to business property, the business interruption coverage is not implicated.
That said, Pennsylvania lawmakers have recently acted to help Pennsylvania businesses obtain the benefits they thought they already had by proposing legislation that would define certain key terms in business insurance policies.
Pennsylvania House Bill 2372 was the first Pennsylvania bill that would require insurance companies provide coverage to business owners who employ fewer than 100 employees. Specifically, Pennsylvania HB 2372 states:
Notwithstanding any other law, rule or regulation, an insurance policy that insures against loss or damage to property, which includes the loss of use and occupancy and business interruption, in force in this Commonwealth on March 6, 2020, which is the date of the Proclamation of Disaster Emergency concerning the coronavirus pandemic, shall be construed to include among the covered perils under the insurance policy coverage for business interruption due to global virus transmission or pandemic.
Pennsylvania Senate Bill 1114 was proposed shortly after House Bill 2372, and provides similar relief for business owners; however, it goes a further than the House Bill. The text of the bill provides:
Notwithstanding any other law, rule or regulation, a policy of insurance insuring against a loss related to property damage, including the loss of use and occupancy and business interruption, shall be construed to include among the covered perils coverage for loss or property damage due to COVID-19 and coverage for loss due to a civil authority order related to the declared disaster emergency and exigencies caused by the COVID-19 disease pandemic.
Not long after SB 1114 was proposed, Senator Iovino proposed Senate Bill 1127. SB 1127 creates several rules of construction when it comes to Pennsylvania business interruption insurance policies. For example, the following are terms that would be defined by the bill:
Property damage (within a structure): The bill provides that "if a person positively identified as having been infected with COVID-19 has been present" in a building, "that area of business activity shall be deemed to have experienced property damage."
Property damage (within a municipality): The bill also explains that "Buildings, offices, retail spaces, structures, plants, facilities, commercial establishments and other areas of business activity … are deemed to have sustained property damage" if they are located in a city where there has been at least one person diagnosed with COVID-19 or the existence of COVID-19 has been documented.
These bills would define the "rules of the game" as it pertains to Philadelphia business interruption insurance. Of course, insurance companies are opposed to any legislation that would require the company pay out on claims they believe are not covered under their policy. While the future of this legislation is uncertain, it could provide business owners a major relief in the post-COVID-19 world.
That said, the very fact that state lawmakers feel legislation is necessary to address these claims may indicate lawmakers' belief that the insurance companies' interpretation of the policies as they are currently written is correct. This could be a bad sign for business owners, should the legislation fail to become law. Regardless, Philadelphia business owners who have a business interruption claim denied should reach out to a dedicated Philadelphia insurance dispute attorney to discuss their case and review their policy. Every insurance policy contains different language, and there may be a stronger argument for coverage under some policies.
Consult with a Knowledgeable Business Insurance Attorney Today
Insurance companies can be notoriously difficult to work with. While Philadelphia business owners may have done everything they thought possible to protect their business from the effect of something such as the COVID-19 pandemic, insurance companies may still deny a claim. The Philly insurance dispute attorneys at MyPhillyLawyer have extensive experience enforcing business owners' rights under their insurance policies. MyPhillyLawyer attorneys have decades of collective experience holding insurance companies to their obligations, and standing up for the rights of businesses as well as individuals who have been injured in all types of personal injury accidents. Business owners interested in learning more can contact MyPhillyLawyer at 215-254-6391 locally, or toll-free at 866-907-2231. The attorneys at MyPhillylawyer can also be reached through the firm's online form.