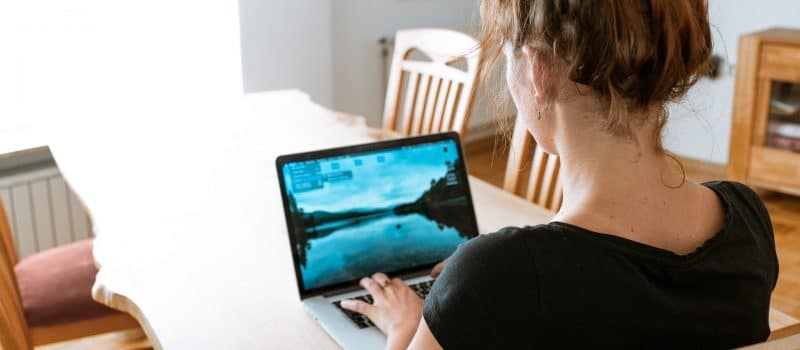 Workers' Compensation: The MyPhillyLawyer Guide to Your Legal Rights if You Are Injured While Working from Home during COVID-19
By Dean I. Weitzman, Esq. on August 21st, 2020
Since the deadly COVID-19 pandemic began in early 2020, the world and our communities have been turned upside down. For workers in a wide range of industries, millions of people were told to work from their homes to help try to curb the spread of the coronavirus and its devastating infection and death rates.
So, of course, with all those people working from home instead of their normal offices, accidents can and still do happen. If a worker is hurt in their normal workplace and misses work due to a wide range of injuries, they can submit a claim for workers' compensation to recover about two-thirds of their gross weekly wages.
For employees who are working from home under COVID-19 restrictions, those same workers' compensation benefits are available if they are injured in their homes while performing their work duties.
That can include falls due to tripping on a step, an outstretched electrical cord or anything else that can cause a debilitating or serious injury in a home through no fault of their own.
Perhaps an employee is working from home and must walk to another room to get a page of text from a printer. Maybe that printer is on a different floor of the house. As the employee goes to the machine to retrieve the printed page, they trip over a child's toy on the floor or they miss a step and fall, suffering a serious injury and now can't sit in a chair to perform their job due to severe pain.
Because the worker is doing their job from home, they can't sure anyone because they are injured at home. But like in their office, if they are injured at home while doing their work they can file a workers' comp claim to help them financially during their recovery from their injuries.
In the office, these kinds of injuries happen all the time. And in the home, they can happen as well and are still covered by the same workers' comp that protects employees in their workplaces. That's why workers' comp is there.
At the end of April, six weeks after the COVID-19 shutdown began in Pennsylvania, a client was working in his son's home and fell down the stairs as he went to another floor to get a document off a printer. In the fall, he was seriously injured with a concussion, a brain bleed, and ACL tear and other injuries. He was taken by ambulance to a hospital and underwent surgeries and other treatments for his injuries. The man had been told by his employer to work from home when the fall occurred.
After being away from work for two weeks following his injuries, the man made a workers' compensation claim and is on the long road to recover after his fall.
Incidents where workers are hurt on the job is the reason that workers' compensation programs exist. We're not talking about paper cuts or very minor injuries. We are talking about serious injuries that keep you from being able to perform your job wherever you are working.
Workers' compensation is mandated by state law and every state has it. It is paid to injured workers by private insurance companies.
And therein lies the complication.
Because these benefits are paid for by insurance companies, claimants will often find that their legitimate injury claims are denied for a myriad of ridiculous reasons. Insurance companies make money by collecting insurance premiums. They lose money by paying those premium payments out as benefit payments. They are in it for the money, not for paying your legitimate claims.
And that's why law firms like MyPhillyLawyer are here – to help injured workers file and fight for their injury claims even when the big insurance companies are trying to hold on to premium payments and deny your claims.
We can help you get the insurance money to cover your injury expenses and a significant portion of your normal salary.
If you are seriously injured while you are working from home, then you first need to notify your supervisor as soon as possible. That means you should contact them as soon as you receive treatment and are able to call them or have a relative call them. The law says you have 120 days to notify your employer of your injuries while working, but it really needs to be done quickly.
A workers' comp claim can be filed by a worker after they have been unable to work at least two weeks following their injuries. Workers' comp pays two-thirds of an employee's gross average weekly wage before taxes, as well as all of their medical expenses, without any deductibles.
Any worker who is injured on the job should be able to get workers' compensation by right after a serious injury, but frequently a lawyer is needed to make it happen due to the combative and uncaring nature of insurance companies.
In the recent case of our client, his claim is pending. The workers' comp insurance company is saying they have no knowledge of what he was doing working from home, which is outrageous.
The only way for insurance companies to make money is to deny legitimate claims and then go to court to fight claimants at each step.
Many worker's compensation claimants get an initial claim denial and walk away. But that's not fair. If an insurance company denies your workers' compensation claim, then it's time for you to find a lawyer to help you.
It can't hurt to file a claim. If you don't assert your rights, then nobody is going to do it for you. And the longer you wait, the harder it is to make the claim.
Workers' compensation is designed to provide damages to workers injured during the course of their employment. From paying medical bills to covering lost wages, the system exists to ensure that every employer provides sufficient insurance to cover injuries suffered on the job.
Since many on-the-job injuries are either serious in nature or chronic, and can affect your ability to continue in your chosen profession, it is vital that you receive the workers' compensation benefits to which you are entitled.
Legal cases like these occur around the nation every day and are examples of similar kinds of workers' compensation cases that MyPhillyLawyer attorneys regularly work on tirelessly for our own clients. Often, we are not able to discuss the cases we are actively working on due to confidentiality requirements, so we discuss other relevant cases in the news such as this one to illustrate the legal situations people find themselves in every day.
When you need a workers' compensation attorney, we here at MyPhillyLawyer stand ready to assist you with your legal case if you or a loved one is ever seriously injured in any kind of workplace injury, slip and fall, wrongful death or car crash in Philadelphia or anywhere in the United States. We pledge to make sure that you and your family get the compassionate, dogged and experienced legal representation that you deserve and expect from a professional legal team which works hard to uncover every fact to bolster your case and maximize your damage award.
We represent the families of victims who die in such tragedies as well, to ensure that their families receive every penny of damages that they are eligible to receive.
Talk with a Philadelphia workers' compensation attorney at MyPhillyLawyer in a free consultation by calling 215-914-5471 or toll-free at 1-(866) 352-4572 anytime. Our experienced, compassionate, aggressive team of attorneys and support staff will be there for you and your family every step of the way as we manage your case through the legal system.
When Winning Matters Most, Call MyPhillyLawyer.
Listen to Court Radio every Sunday at 7 a.m. with me, attorney Dean Weitzman of MyPhillyLawyer, on Philadelphia's Old School 100.3 WRNB, Boom 103.9 or on Classix 107.9 WPPZ FM. Listen to Court Radio online or on the radio every week for the latest on legal topics and to get answers to your legal questions. In addition to addressing the topical issues of the day, we'll answer caller questions on a wide range of legal issues.