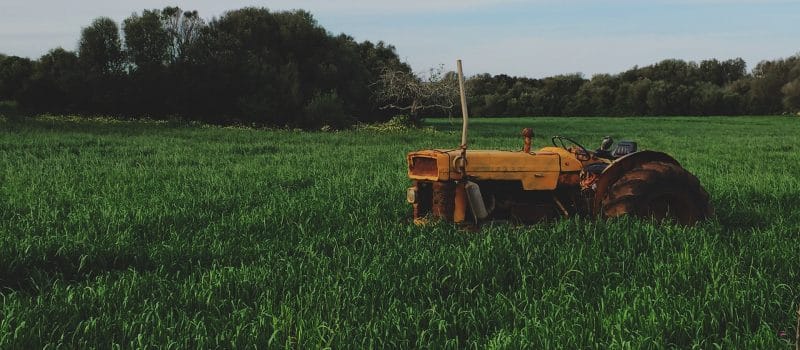 MyPhillyLawyer Paraquat Attorneys
By Dean I Weitzman, Esq. on May 5th, 2021
Have you been exposed to Paraquat dichloride, commonly referred to as Paraquat? Has Paraquat poisoning caused you serious problems such as kidney, lung, liver and heart failure? Have you been diagnosed with Parkinson's disease? Has someone you love died as a result of exposure to Paraquat?
Paraquat is a popular grass and weed killer, still in use in the United States. It is typically used as a spray and has been known to cause illness or death via direct ingestion and accidental exposure. This toxic and deadly pesticide is banned in many countries, including the European Union, China and Brazil. As of October 2020, the U.S. Environmental Protection Agency (EPA) refused to ban it.
Where Paraquat is Commonly Used
U.S. farmers currently use more than 8 million pounds of Paraquat every year on various crops such as strawberries, grapes, sweet potatoes, wheat, soy, corn, peanuts, citrus, almonds, artichokes, garlic and pears.
Paraquat is used across the nation, but in some states, the use of the herbicide is higher. The states where the use of Paraquat is prevalent include:
Alabama
California
Florida
Georgia
Illinois
Kansas
Kentucky
Missouri
North Carolina
South Carolina
Tennessee
Texas
Exposure to Paraquat
Long-term exposure to Paraquat has been associated with contracting Parkinson's disease. If you are a gardener, landscaper, farmer, groundskeeper, picker, grower, licensed applicator or another agricultural worker you likely have had contact with Paraquat. Over the last few years, Paraquat has been replacing Roundup, another heavily toxic herbicide.
The largest Paraquat manufacturers include Helm Agro, Drexel Chemical Company, Syngenta, Chevron Chemical Company. In the United States, Paraquat brands include Firestone, Helmquat, Gramoxone, Bonfire Herbicide and Cyclone.
Parkinson's and Paraquat
Parkinson's disease is a central nervous system disorder that affects movement. It can cause a loss of balance, tremors and stiffness. Parkinson's has no cure, but some medications can control it.
Paraquat lawsuits claim the herbicide causes people to develop Parkinson's disease and that the chemical makers knew about the risks associated with it but did not warn the public. Numerous studies have shown that exposure to Paraquat is linked to Parkinson's disease.
A 2011 study by the National Institutes of Health found that people exposed to Paraquat are 2.5 times more likely to develop Parkinson's disease. The Michael J. Fox Foundation for Parkinson's Research expressed concern about this link between Paraquat and Parkinson's disease. One study examining the link between Paraquat and Parkinson's disease found "a 200 percent increased risk in farmers who applied or mixed Paraquat."
Possible Paraquat Lawsuits
Chemical herbicide manufacturers are obligated to bring products to market that do not pose an unreasonable danger and are defect-free. When a product has risks known to its manufacturer, warning labels must be provided, or products must be recalled. When companies fail to protect consumers and take preventative actions, they need to be held fully accountable.
Paraquat lawsuits started in 2017. In those lawsuits, the named defendants included Syngenta, Chevron Chemical Company and Growmark, Inc. To date, there have been no settlement or jury verdicts. Should the number of litigants grow, the cases may be consolidated in multidistrict litigation.
Compensation for Harm Done by Paraquat
If you have developed Parkinson's disease after long-term Paraquat use or exposure, you may be eligible for compensation. Consider contacting an experienced attorney if you used Paraquat, worked for an employer who used Paraquat or were exposed to it. You may be eligible to receive compensation that could include:
Past, present and future medical expenses
Lost wages
Payment for physical pain and suffering
Payment for emotional distress and lost quality of life
Funeral expenses for those who have died because of exposure
Join the Paraquat Parkinson's Disease Lawsuit
If you or a loved one were diagnosed with Parkinson's disease or believe you are experiencing the onset of Parkinson's disease symptoms after exposure to Paraquat, you may qualify to join this Paraquat injury lawsuit.
If you or a loved one were injury by Paraquat or have developed Parkinson's disease, reach out to one of our attorneys at MyPhillyLawyer. At MyPhillyLawyer, our main priority is providing high-quality legal representation. Our personal injury lawyers keep you informed and go the extra mile to get the compensation you need and deserve. We fight for clients, seeking the maximum compensation possible for your pain and loss. Call us today at 215.254.6391 or toll-free at 866.907.2231.