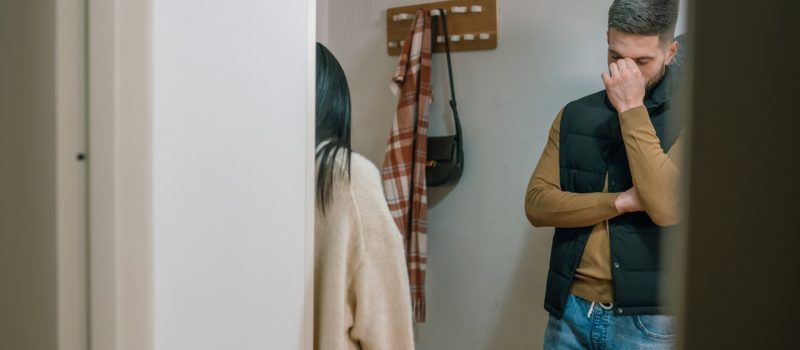 When You Need a MyPhillyLawyer Domestic Violence Attorney
By Dean I Weitzman, Esq. on February 9th, 2023
It is essential to understand that there is no crime with the specific name of domestic violence. Instead, a domestic violence charge is laid when a person commits a crime from a list, and that crime is against a person in a domestic relationship with the accused. Also, remember that each case is different, and at MyPhillyLawyer, we treat each case precisely that way. There is no one solution to a domestic violence situation.
Domestic violence charges can be laid against specific individuals considered "family or household members," including:
Parents
Children
Stepchildren
Adopted children
Current spouses
Former spouses
Those who have lived as spouses
Others related by blood of "affinity"
Current intimate dating partners
Former intimate dating partners
Individuals who have parented a child(ren) together
Pennsylvania police have the right to arrest an individual suspected of domestic abuse or violence, even if they do not have a warrant. All the arresting officer needs are probable cause to believe certain offenses were committed against another person in a domestic relationship. Domestic violence cases often involve a weapon as well.
The List of Domestic Violence Crimes
This list is not exhaustive but provides an overview of the types of crimes someone may be arrested for in a domestic abuse situation.
Reckless endangerment
Stalking
Sex crimes, including sexual assault, rape, indecent assault, aggravated assault
False imprisonment
Involuntary manslaughter
Strangulation
Causing bodily injury or attempting to cause physical injury intentionally, recklessly, or knowingly
Terrorist threats
Sexual abuse of minors
Physical abuse of minors
Incest
Any act that puts a family member in reasonable fear of imminent serious bodily injury
Individuals dealing with threats of violence, domestic violence, or sexual assault can seek protection by filing for a Protection from Abuse Order (PFA). These orders are often restrictive when the two people involved live together. Anyone who violates a PFA can face severe criminal penalties for doing so.
At MyPhillyLawyer, we provide you with all the information you need to make an informed choice on how to proceed in your specific case. Domestic abuse and violence cases involve civil and criminal courts and are often complicated. We are here to represent you if you are charged with abuse and other domestic crimes. You must know your rights, and that is what we make sure happens when you contact us for legal representation.
Being charged with a domestic violence crime can significantly disrupt a person's life. They may lose their jobs and housing and be refused loans because of a conviction. A domestic violence attorney at MyPhillyLawyer has deep experience defending and fighting against domestic violence charges.
It's important to know where to turn in domestic violence cases. At MyPhillyLawyer, we have the answers to all of your questions. Call MyPhillyLawyer at 215-227-2727 or toll-free at (866) 352-4572 to discuss your case, legal rights, and options.