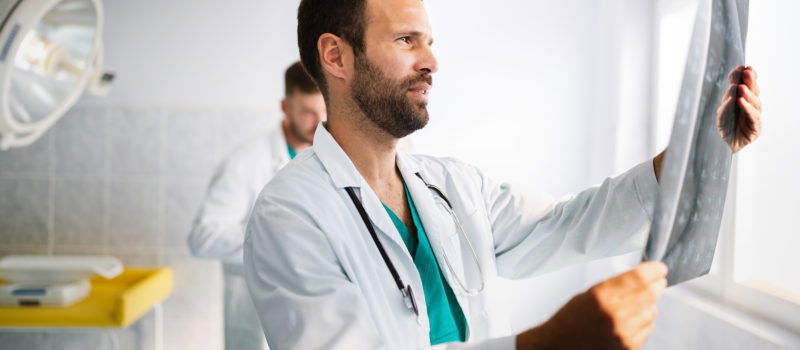 Diagnosis Issues Among The Top Reasons for Medical Malpractice Claims
By Dean I Weitzman, Esq. on February 14th, 2023
The number-one claim made in medical malpractice cases against family doctors in 2021 was that a doctor had failed to diagnose a patient correctly or that a diagnosis was improperly delayed, according to the Medscape Family Physician Malpractice Report 2021.
Medscape surveyed 402 U.S. family physicians between May 21 and August 28, 2021. The survey asked about medical malpractice claims the doctors had faced during the previous year.
The survey discovered that 41 percent of responding physicians had been named in at least one medical malpractice claim in 2021. This number is slightly lower than in 2019, when 49 percent of family physicians said they'd been named in a lawsuit.
Of those who had faced a medical malpractice claim, 43 percent said the claim was based on misdiagnosis or delayed diagnosis. This number is similar to other years, in which diagnosis issues topped the list of claims in medical malpractice lawsuits.
What kinds of malpractice claims are based on diagnosis issues?
Diagnosis is the process of determining what condition a patient has. Often, the process begins when a patient sees a physician to discuss symptoms of an injury or illness. A doctor may ask questions, examine the patient, order various tests, or refer the patient to a specialist to help the doctor understand what's happening and make a diagnosis.
Diagnosis can be difficult. Every patient has a unique health history, and two different patients may have other symptoms even if they have the same underlying condition.
Mistakes in diagnosis may rise to the level of medical malpractice if:
The diagnosis is delayed. Failing to run tests that a reasonably prudent doctor would run, skipping parts of a health history or physical exam, or putting off the patient's concerns can lead to a diagnosis being made later than it would have been otherwise. A delayed diagnosis can have serious consequences. A delay wastes time that could be spent treating a condition early.
The wrong diagnosis is made. When a doctor doesn't meet the standard of care in diagnosing a patient, the doctor may come to the wrong conclusion about the patient's condition. Misdiagnosis threatens a patient in two ways. First, the patient does not receive treatment for the condition they have. Second, the patient may receive treatment for another condition that causes additional, preventable harm.
No diagnosis is made at all. A failure to diagnose allows a patient's condition to continue unchecked. The consequences can be devastating.
Other Top Medical Malpractice Concerns of 2021
Failure to diagnose, misdiagnosis and delayed diagnosis topped the list of medical malpractice claims family physicians faced in 2021. Overall, family physicians surveyed by Medscape reported the following claim rates:
43 percent faced claims of failure to diagnose or delayed diagnosis.
23 percent faced allegations relating to poor outcomes or disease progression.
14 percent faced a malpractice suit based on wrongful death.
13 percent saw claims from patients based on complications from treatment or surgery.
11 percent of lawsuits included claims that a physician had failed to treat a condition or delayed treatment.
Abnormal injuries, substandard documentation, medication errors, lack of informed consent, and failure to follow safety procedures were also issues that patients raised in the lawsuits.
When asked about their reaction to the filings, 67 percent of family physicians said they were "very surprised" to receive notice of a medical malpractice suit, while 28 percent were "somewhat surprised." Only 6 percent said they were "not at all surprised."
Medical malpractice can be complicated. Only some lawsuits filed demonstrate that malpractice has occurred. That's why working with an experienced medical malpractice lawyer with a track record of success is essential. Your lawyer can help you determine your case's best course of action.
What To Do If You Suspect Medical Malpractice
Medical malpractice occurs when negligent medical care causes injury to a patient. To be negligent, medical care must fall short of the "standard of care" or what a reasonably prudent medical provider would do in the same situation.
Medical malpractice can be complicated to understand and explain in court. If you suspect medical negligence caused harm to you or a family member, don't hesitate to speak to an experienced medical malpractice lawyer. The team at MyPhillyLawyer is here to help you understand your rights and choose the best course of action for you and your family. Contact us today to learn more.