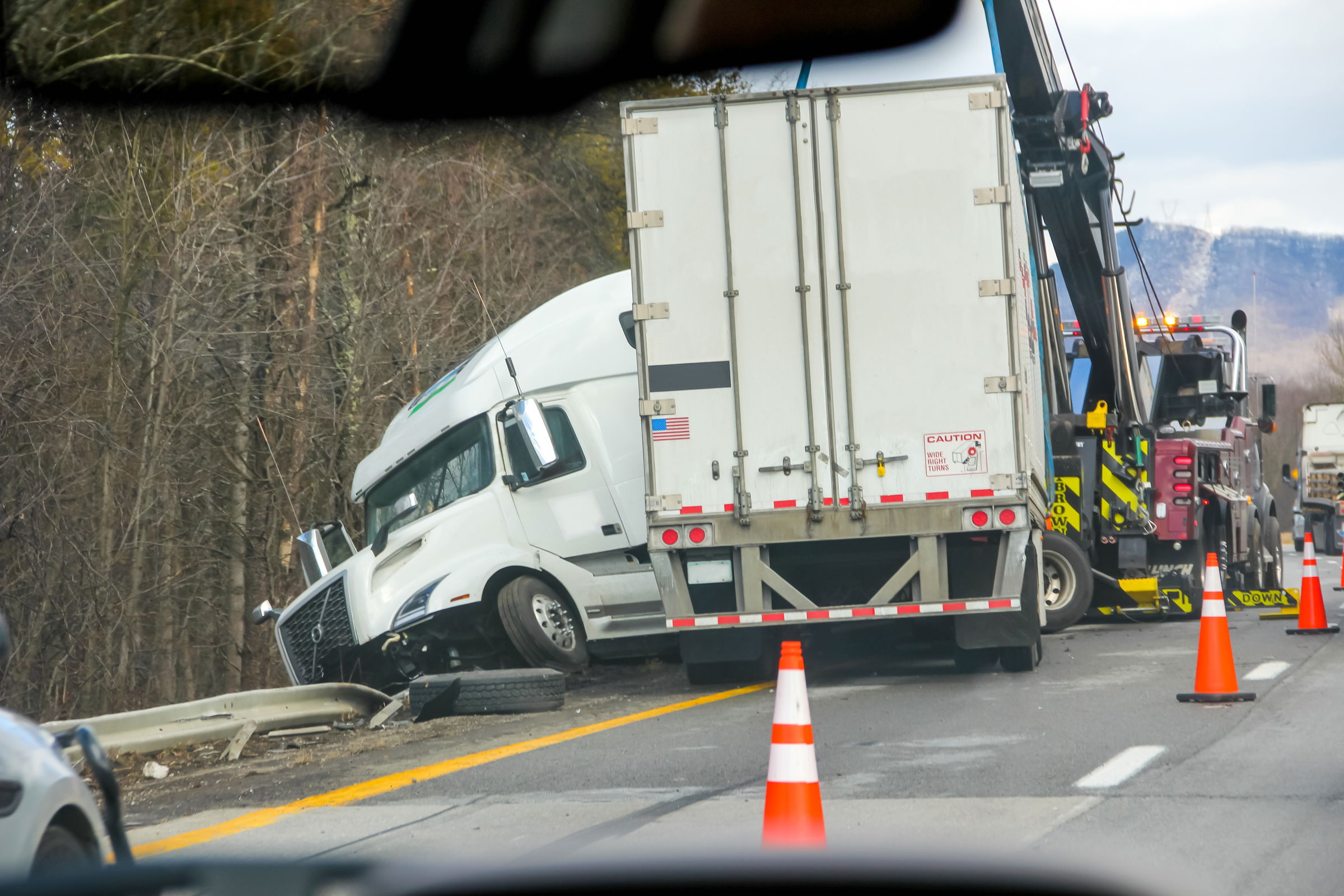 The Shocking Reality of Truck Accidents in Pennsylvania
By Dean I Weitzman, Esq. on April 13th, 2023
The Pennsylvania Department of Transportation recently released its 2021 "Pennsylvania Crash Facts & Statistics" report. The report collects data about crashes that occur on the state's roadways.
Statistics about heavy truck accidents on Pennsylvania state roads show concerning trends over recent years. The number of truck crashes, deaths, and serious injuries in 2021 was higher than in previous years. Also, the study reveals that dozens of factors can contribute to a crash 一making each truck accident case unique. 
Five Years of Truck Crashes
A comparison of Pennsylvania truck accident statistics from 2017 to 2021 shows a concerning trend. In 2021, Pennsylvania saw its highest number of truck crashes since 2018. The state recorded 7,244 crashes in 2021, 一up from just 6,344 in 2020 and nearly as high as 2018's total of 7,336 crashes.
While 2021 had slightly fewer truck accidents than 2018, 2021 was still a more deadly year. A total of 144 truck crashes in Pennsylvania claimed at least one life, compared to 118 fatal truck crashes in 2018. At 144 fatal accidents, 2021 was the second deadliest year in the past five一and it fell short of 2017's record by only one crash.
Truck Crashes Caused By Equipment Failures
The Pennslyvania Department of Transportation notes that failures of truck vehicle systems can and do cause dozens of truck crashes yearly. Brakes, wheels, tires, steering systems, and improperly secured or overloaded trailers were the most common factors in these crashes.
In 2021, Pennsylvania recorded the following:
In addition, nineteen crashes involved a power train failure, thirteen involved failure of a truck's suspension or another vehicle part, and nine resulted from "improper towing" or hitch failures.
Truck drivers, equipment manufacturers, and trucking companies all share responsibilities for ensuring that a truck's parts and equipment are in good working order and fit for their intended use. When anyone who shares this responsibility fails to uphold their duties, serious injuries or death may result.
Where Do Truck Crashes Occur?
Many drivers encounter large trucks, most often on interstate highways or freeways. As a result, they tend to think of truck crashes as mainly freeway incidents.
However, the statistics tell a different story. In 2021, over half (55.5 percent) of all Pennsylvania truck crashes occurred on state highways, 一not on interstate freeways. In total, 4,020 truck crashes occurred on the state's highways in 2021.
While state highways were a more common location for truck crashes, freeway crashes were more deadly than state road crashes. While only 26.8 percent of Pennsylvania truck crashes occurred on interstates in 2021, 33.3 percent of these accidents resulted in at least one death.
Local roads also accounted for 10.6 percent of truck crashes, while 7.1 percent of the total occurred on turnpikes.
Who Suffers in a Truck Crash?
In any roadway crash between a large truck and a passenger vehicle, truck drivers are less likely to suffer death in a truck crash than those outside the vehicle. 
In 2021, only 2.2 percent of deaths in large truck crashes took the life of the driver or passenger in a large truck. Passengers included people sitting in the passenger seat or riding in the sleeper berth.
The rest of the deaths caused by truck crashes (97.8 percent) happened to people who were outside the truck. These included drivers and passengers of other vehicles, bicyclists, and pedestrians.
Everyone on the road has a duty to use reasonable care to avoid injuring others on the road. Truck drivers are no exception. Because large trucks are significantly taller and heavier than passenger vehicles, truck drivers must use the care required to keep these large vehicles under control.
Similarly, trucking companies, truck repair and maintenance teams, and equipment manufacturers have responsibilities to ensure that trucks are fit for safe use. A driver cannot operate a vehicle safely if it has hidden defects or malfunctioning systems. When these parties fail to meet their duties, serious harm can also result.
Those injured in truck accidents may struggle to recover from catastrophic injuries, worrying all the time about how they will support their families or rebuild their lives. If this sounds familiar, you're not alone. Talk to the legal team at MyPhillyLawyer today to learn more about your legal rights and options.