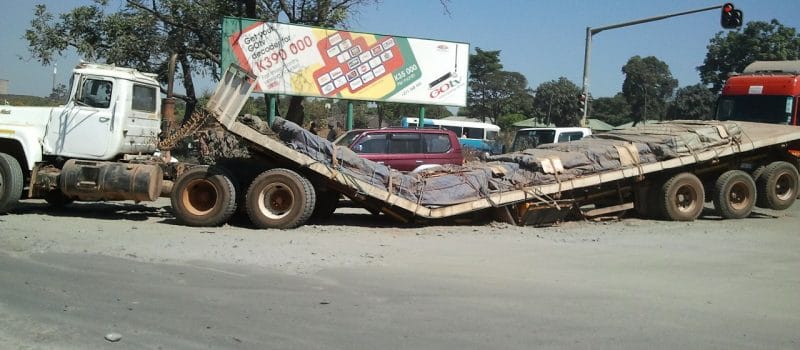 $70M in Settlements in Truck Crash that Killed 5 Nursing Students
By Dean I. Weitzman, Esq. on May 20th, 2016
More than $70 million in settlements are expected for the families of five nursing students who were killed in April 2015 when the two vehicles they were traveling in on a Georgia highway were struck from behind by a tractor-trailer that failed to stop when traffic came to a halt.
The students were carpooling to take their clinical exams at a Savannah, Ga., hospital early in the morning of April 22, 2015, when the tractor-trailer crashed into them as part of a chain-reaction collision on Interstate 16, according to May 3 story by The Atlanta Journal Constitution. Killed in the crash were Abbie Deloach, 20, of Savannah, Emily Clark, 20, of Powder Springs, Morgan Bass, 20, of Leesburg, Catherine "McKay" Pittman, 21, of Alpharetta, and Caitlyn Baggett, 21, of Millen. Two other students were injured, but survived the crash, the paper reported. They were all students at Georgia Southern University's School of Nursing when the crash occurred.
The tractor-trailer was being driven by trucker John Wayne Johnson, 55 of Shreveport, La., when it crashed into the vehicles, the story reported. Johnson was driving the vehicle for Total Transportation of Mississippi and its parent, U.S. Express.
In depositions, Johnson, who was not hurt in the crash, admitted fault and said he "was using cruise control and failed to explain why he didn't slow down," according to an April 22 story by The Florida Times-Union. Johnson said in the depositions that he had not fallen asleep.
The families of the young women filed civil lawsuits in the case, alleging that the tractor-trailer was following too closely and too fast for conditions, with settlements of $14 million each being reached in several cases so far, the Times-Union reported. A $5 million settlement was also reached for a survivor of the crash. Other cases are pending, but the total payouts could total more than $70 million to $80 million, according to the paper.
An attorney for the family of one of the victims said that "Total Transportation should never have hired Johnson because he'd been fired from another company for causing a truck to roll over, and Total Transportation made him drive overnight without checking to see whether he was fatigued," the story reported.
These kinds of tragic legal cases occur every day when innocent victims are severely hurt or killed in vehicle crashes through no fault of their own due to the actions, inattentiveness or indifference of others. That's why it is critical to have a legal team on your side that uncovers every fact to bolster your case and maximize your damage award.
We here at MyPhillyLawyer stand ready to assist you with your legal case if you or a loved one is ever seriously injured in a vehicle incident or accident anywhere in the United States. We represent the families of victims who die in such tragedies as well, to ensure that their families receive every penny of damages that they are eligible to receive.
Call MyPhillyLawyer at 215-227-2727 or toll-free at 1-(866) 352-4572 anytime and our experienced, compassionate, aggressive team of attorneys and support staff will be there for you and your family every step of the way as we manage your case through the legal system.
When Winning Matters Most, Call MyPhillyLawyer.