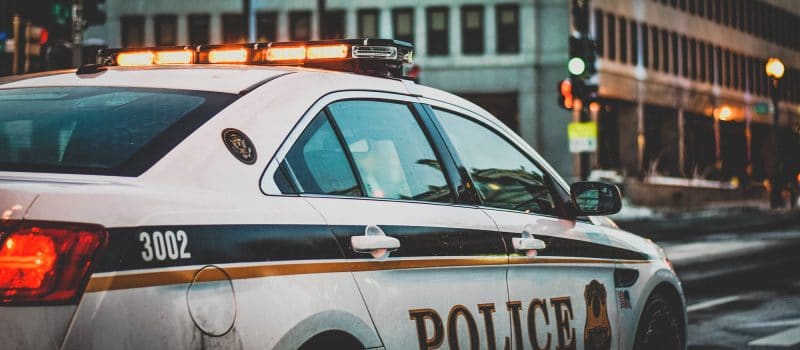 $14.3M Settlement to Man Severely Injured by Deputy Sheriff's Car
By Dean I. Weitzman, Esq. on November 18th, 2016
A Washington State man who lost both of his legs when he was struck by a deputy sheriff's car that ran a stop sign in 2015 in Everett, Wash., has reached a $14.3 million settlement to compensate him for his massive injuries.
The victim, Tom Gillette, 60, was unloading sawhorses from the back of his work pickup truck on April 17, 2015 at 23rd Street and Rockefeller Avenue in Everett when the sheriff's deputy, John Sadro, ran a stop sign as he was speeding and transporting a witness to court in a Ford Crown Victoria sedan, according to a Nov. 16 story by The (Everett) Daily Herald.
Sadro's Ford was broadsided by another car in the intersection, and then hit Gillette and his pickup truck, injuring him severely, the story reported. Gillette, of Darrington, Wash., was pinned between the pickup and another parked car by the impact and nearly died from blood loss, the story reported.  He spent two months in Harborview Medical Center in Seattle and has undergone more than two dozen surgeries due to his injuries.
Sadro, 56, will go on trial in December in Snohomish County Superior Court on a felony charge of vehicular assault in connection with the incident, the report states. Sadro was allegedly driving at 49 mph in a 25 mph zone at the time of the crash. The deputy sheriff remains on desk duty pending the outcome of his criminal case, the story added.
The settlement, except for a $2 million deductible, will be paid by Snohomish County's insurance company, while the rest will be paid by the county, the story reported.
These kinds of tragic legal cases occur every day when innocent victims are severely hurt or killed in vehicle crashes through no fault of their own due to the actions, inattentiveness or indifference of others. That's why it is critical to have a legal team on your side that uncovers every fact to bolster your case and maximize your damage award.
We here at MyPhillyLawyer stand ready to assist you with your legal case if you or a loved one is ever seriously injured in a vehicle incident or accident anywhere in the United States. We represent the families of victims who die in such tragedies as well, to ensure that their families receive every penny of damages that they are eligible to receive.
Call MyPhillyLawyer at 215-227-2727 or toll-free at 1-866-920-0352 anytime and our experienced, compassionate, aggressive team of attorneys and support staff will be there for you and your family every step of the way as we manage your case through the legal system.
When Winning Matters Most, Call MyPhillyLawyer.