Holiday Parties, Drinking, Driving and Your Legal Responsibilities
By Dean I. Weitzman, Esq. on November 30th, 2017
With the December holidays here, from Hanukkah to Kwanzaa to Christmas and more, it's a good time to talk about holiday parties, social drinking and potential legal liabilities affecting party hosts when enjoying the season and serving alcoholic beverages to friends, family and colleagues.
In Pennsylvania, the Commonwealth doesn't recognize the legal concept of social host liability, which is when a host serves a visibly intoxicated person and that person subsequently injures himself or someone else while driving drunk. That means that as a host who served the alcohol to that person, you can't be sued for liability or any damages.  This also extends to companies which serve alcohol to employees at company holiday parties – the companies are not responsible if someone is hurt or killed due to the actions of a visibly intoxicated employee or guest who attended the party.
The exception to this in Pennsylvania is if a host serves any amount of alcohol to an underage person. In this case, the social host has absolute liability in any damage or injury claims.
In New Jersey, however, and other states, social host liability is the law and you can be sued by victims if someone at your party drinks to excess and harms someone else in a DUI crash or related incident. Under the New Jersey law, party hosts can be sued and found liable for damages if they continue to serve alcohol to a visibly intoxicated person.
But while Pennsylvania doesn't include social host liability in its statutes, that doesn't mean our own responsibilities to our fellow human beings shouldn't come into play.
Instead, we should remember we are all stewards of this responsibility if we hold parties and serve alcohol, even if the law says we can't be sued if a guest gets drunk and hurts someone. You must be able to say no to your friends and loved ones if they party too much. If someone is visibly intoxicated, don't let them drive away on their own. Get them in a taxicab or find them a ride with someone who has not been drinking. Let them sleep in your spare room. Do whatever it takes to prevent a tragedy.
Please remember to serve alcohol responsibly to your guests, regardless of whether your state has or doesn't have social host liability on its books. Even though you may not have economic responsibility, you should have moral responsibility for your actions and the potential actions of others who may drink too much at your gathering.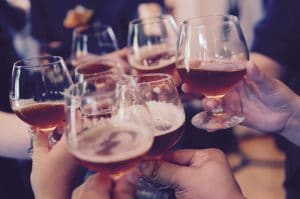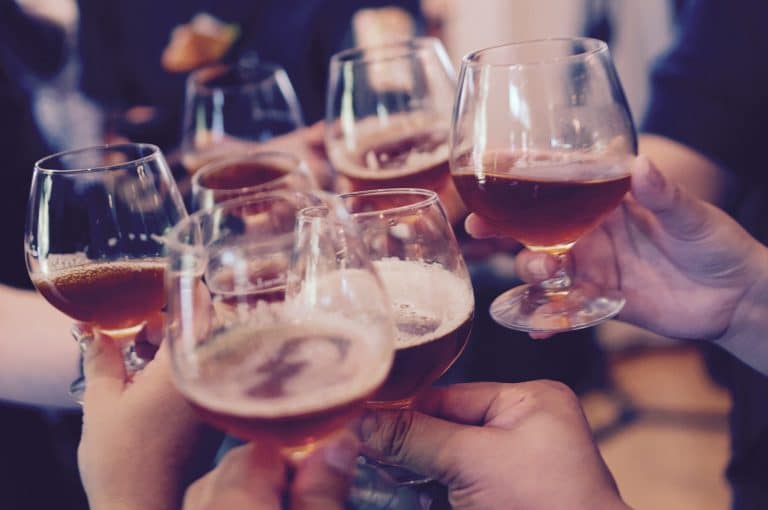 We here at MyPhillyLawyer are presently representing a client who while working as a security employee in the parking lot of one of the city's sports stadiums was struck by a drunk motorist who had been drinking at a game in a private suite. We are suing the business in the stadium that sold the alcoholic beverages to the drunk driver, and we believe they and the driver will ultimately be held responsible for our client's injuries. The company that served the drinks has previously been held responsible for many injuries and deaths at other sports facilities around the country.
In that environment, companies serving alcohol must be extra careful as customers can buy drinks from multiple stands and one person can buy drinks for others as well. It's a fast-paced environment that makes it more difficult to measure the alcohol consumption of each customer.
In bars and restaurants, it's a different legal situation when it comes to the serving of alcohol and the law. Bartenders, waiters, waitresses and restaurant and club owners are responsible for the drinking of their customers through liquor liability laws and dram shop liability to ensure that none of their customers drinks so much that they are visibly intoxicated and a danger to others on the roads. In Pennsylvania, and in other states, there are training programs for bartenders and wait staffs so that they learn when and how to stop customers who are drinking too much.  The Pennsylvania Liquor Control  Board (LCB) offers its  Responsible Alcohol  Management Program (RAMP), which offers a full range of important training.
So, go ahead and have a great time this holiday season, but let's be responsible and careful out there. Don't drink and drive and don't let one of your holiday party guests leave your house and become a horrific statistic. Don't enable them to hurt or kill someone else or someone you love by driving drunk and getting into a serious accident.
And remember, we here at MyPhillyLawyer stand ready to assist you with your legal case if you or a loved one is ever seriously injured in any kind of vehicle incident anywhere in the United States. We pledge to make sure that you and your family get the compassionate, dogged and experienced legal representation that you deserve and expect from a professional legal team which works hard to uncover every fact to bolster your case and maximize your damage award.
We represent the families of victims who die in such tragedies as well, to ensure that their families receive every penny of damages that they are eligible to receive.
Call MyPhillyLawyer at 215-227-2727 or toll-free at 1-(866) 352-4572 anytime and our experienced, compassionate, aggressive team of attorneys and support staff will be there for you and your family every step of the way as we manage your case through the legal system.
When Winning Matters Most, Call MyPhillyLawyer.