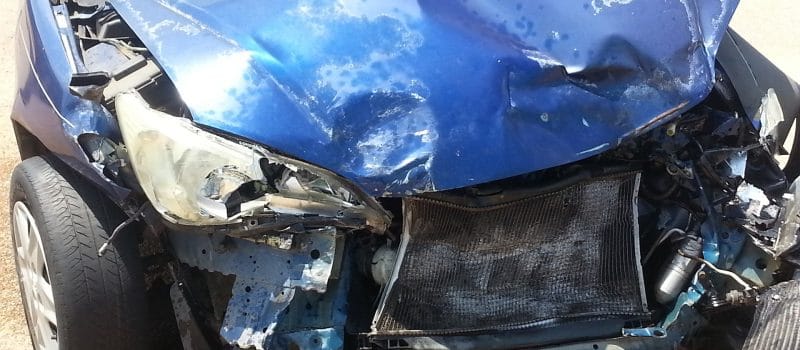 Car Crash Attorney Reaches $4.8M Settlement for Family of N.Y. Woman Killed in DUI Crash
By Dean I. Weitzman, Esq. on February 7th, 2020
The family of a 47-year-old N.Y. state woman who was killed in 2015 after her car was struck by a vehicle being driven by a drunk driver has been awarded a $4.8 million settlement by a New York state Superior Court jury.
Killed in the crash was Elizabeth Gibson, who died May 26, 2015, as she drove her car on Route 22 in Granville, N.Y., according to a Jan. 10 story by The (Glen Falls, N.Y.) Post-Star. Gibson's car was struck by a Cadillac sedan being driven by Kristina Loomis, now 35, who later pleaded guilty to first-degree vehicular manslaughter in connection with the crash, the story reported. Loomis had a blood alcohol content of 0.29 percent and cocaine in her bloodstream when she was tested after the crash, the story reported. Loomis also had a history of at least three prior DWI arrests, the report continued.
The jury found that Loomis' father, Melvin, was jointly responsible for the crash because he had provided the car to his daughter, the story states.
Kristina Loomis was sentenced to 4 to 12 years in state prison for causing Gibson's death.
Gibson's husband, David Gibson, filed a civil lawsuit against the Kristina and Melvin Loomis, alleging that his wife had suffered as a result of the violent crash, the story reported.
The verdict was reached by the jury after a four-day trial. The jury ordered the Loomis family to pay $3,365,000 in compensatory damages jointly, as well as $1.5 million in punitive damages to be paid by Kristina Loomis.
Ultimately, the car insurance policy held by Kristina Loomis will not cover most of the verdict, leaving it unclear how much of the verdict will ever be collected by the Gibson family, the story states. Gibson's attorney can try to collect from whatever assets the Loomis family has, including any real property they own.
The plaintiff's attorney said that in the end, the case wasn't about the money for the Gibsons, "but was more a quest for justice" and a "message that drunk driving will not be tolerated," the story reported.
Kristina Loomis is being held in Albion Correctional Facility in New York and is eligible for parole in May.
Legal cases like this one occur around the nation every day and are examples of similar kinds of car crash cases that MyPhillyLawyer attorneys regularly work on tirelessly for our own clients. Often, we are not able to discuss the cases we are actively working on due to confidentiality requirements, so we discuss other relevant cases in the news such as this one to illustrate the legal situations people find themselves in every day.
When you need a car accident injury attorney, we here at MyPhillyLawyer stand ready to assist you with your legal case if you or a loved one is ever seriously injured in any kind of car crash, slip and fall, pedestrian injury, workplace injury or wrongful death in Philadelphia or anywhere in the United States. We pledge to make sure that you and your family get the compassionate, dogged and experienced legal representation that you deserve and expect from a professional legal team which works hard to uncover every fact to bolster your case and maximize your damage award.
We represent the families of victims who die in such tragedies as well, to ensure that their families receive every penny of damages that they are eligible to receive.
Talk to a Philadelphia car crash attorney at MyPhillyLawyer by calling 215-914-5471 or toll-free at 1-866-907-2231 anytime and our experienced, compassionate, aggressive team of attorneys and support staff will be there for you and your family every step of the way as we manage your case through the legal system.
When Winning Matters Most, Call MyPhillyLawyer.
Listen to Court Radio every Sunday at 7 a.m. with me, attorney Dean Weitzman of MyPhillyLawyer, on Philadelphia's Old School 100.3 WRNB, Boom 103.9 or on Classix 107.9 WPPZ FM. Listen to Court Radio online or on the radio every week for the latest on legal topics and to get answers to your legal questions. In addition to addressing the topical issues of the day, we'll answer caller questions on a wide range of legal issues.