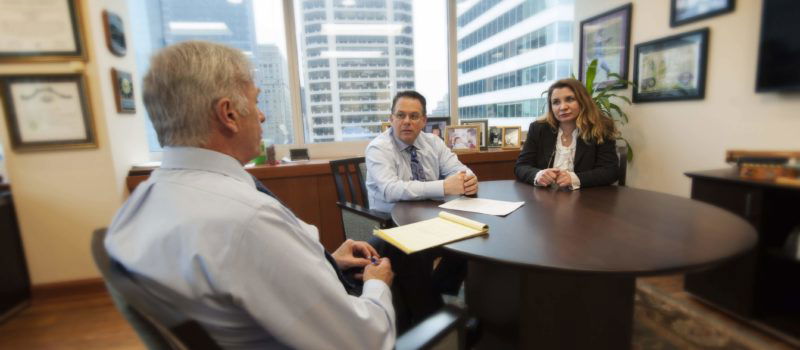 What Can a Personal Injury Attorney Do For Me?
By Dean I Weitzman, Esq. on February 21st, 2023
Personal injury attorneys can handle any accident involving you and someone or something else. The main issue in all personal injury lawsuits or claims is whether or not negligence is involved. Put another way; the main question is the liability or who is at fault.
The most important thing people tend to overlook when they are injured is that the effects of any injury you sustain can often last for a very long time. That means you need legal assistance to recover compensation that takes care of you for those years. This is where a personal injury attorney comes into the picture.
At MyPhillyLawyer, our personal injury attorneys have decades of solid experience handling every kind of injury case imaginable. We go the extra mile to help you resolve your claim.
One of the most important things a personal injury attorney does is assess injuries sustained in an accident, evaluate all other complex issues involved, such as who pays insurance and how much, and determine who is likely at fault for an accident. While many personal injury cases can be settled out of court, we prepare a case as if we were going to court because insurance companies are notorious for not wanting to pay the actual value of a claim.
With any claim for compensation for a personal injury, the proper documents must be filed before the statute of limitations runs out. Additionally, when assessing your case, if there is more than one defendant that could be involved, at MyPhillyLawyer, we make sure all possible defendants are named in your claim. In Pennsylvania, there is a two-year statute of limitations to recover damages for injuries or the death of an individual caused by another person's wrongful act or negligence.
If you have ever had to deal with insurance companies for any claims, you have likely found that it is not a good idea to talk to them or deal with them on your own. It is best to have legal counsel to protect your legal rights and ensure you receive a fair settlement. Most insurance companies lowball settlement offers, trying to make it sound like it is a reasonable offer and the final price they intend to pay out.
To lowball a plaintiff, insurance companies have been known to suggest the injuries are not as bad, that they existed before the accident, and that they are not as bad as they sound. The accident was not that bad, and the plaintiff was partially at fault for the crash. Your MyPhillyLawyer lawyer handles nonsense like that and gets the compensation you need and are entitled to receive.
Although a personal injury lawyer can provide an "approximate" value for a plaintiff's injuries, various factors can change that possible total. Calculating what an injury is worth depends on how serious it is, how it affects your life and ability to work, whether or not the condition is permanent or whether there is a good chance of recovery, would surgery be involved, would there be more than one surgery or whether or not a brain injury was sustained and how bad it is.
Pennsylvania has choice no-fault insurance. You can seek compensation for pain and suffering if you are in a car crash and have full tort coverage on your insurance policy. However, if you did not buy full tort coverage when you signed up for it and got limited tort coverage, you are not eligible for pain and suffering.
Contact MyPhillyLawyer for Representation
Contact our injury firm, MyPhillyLawyer, for a free evaluation of your claim. Our Philadelphia law firm recovers millions of dollars annually for clients. We seek compensation for all types of injuries and wrongful death caused by vehicle accidents, medical negligence, birth injuries, on-the-job accidents and work-related injuries, accidents caused by dangerous conditions, medication errors and elder abuse, and injuries caused by hazardous products.
Contact our Philadelphia law firm if you have been injured in Pennsylvania and need legal representation.